Is marriage coaching for us?
Your marriage compares to hiking the Appalachian Trail. It's long, often tough, sometimes breathtaking, and requires perseverance.
If you're looking some guidance and encouragement for this leg of the marriage trail, then you've come to the right place.
A Marriage Coach can guide you on your journey.
Your journey began with dates that left you giddy and tingling. Courtship deepened feelings into love. Your wedding near-perfectly expressed your love. The first months of marriage extended those exhilarating feelings as you ventured together down life's path.
In your heart's depths, you realize that you need something, but you don't think it's marriage counseling. Coaching may perfectly fit that need. You likely need someone to offer experienced relationship guidance. With a bit of help, you'll be back on the marriage trail in full stride.
So, if you fear that your best is past, or if you long for more than you experience today, then I have good news for you.
First…
God intended you to realize the eternal purpose and divine passion in your marriage! It's still possible.
Second…
I'm here to help you. As my traveling companions adopt selfless love as a guiding principle, relationships improve or even turn around. Eternal purpose opens the door for a lasting passion for each other. Then, happiness naturally follows fulfilled purpose and enduring passion.
The last miles of marriage become better than the first!
Here's What to expect
As your marriage coach/trail guide, I offer an introduction to or refresher on several very useful relational tools for the journey, including:
Set goals for an upleveled relationship
Review God's plan for marriage as revealed in scripture
Delve into your personality similarities and difference to see how they affect your communication and conflict resolution
Identify and discuss your primary and secondary love languages as one of the best expressions of selfless love
Measure your marriage strengths and weaknesses with the best inventory available
Learn an intentional (though not natural) communication model to resolve conflict selflessly
Second, I coach toward reaching the goals by gaining proficiency with those tools. Successful marriage grows from practicing proven methods of strengthening the relationship. We will encourage each other on the descents and climb together to the peak vistas.
You've read this far, so you're at least interested.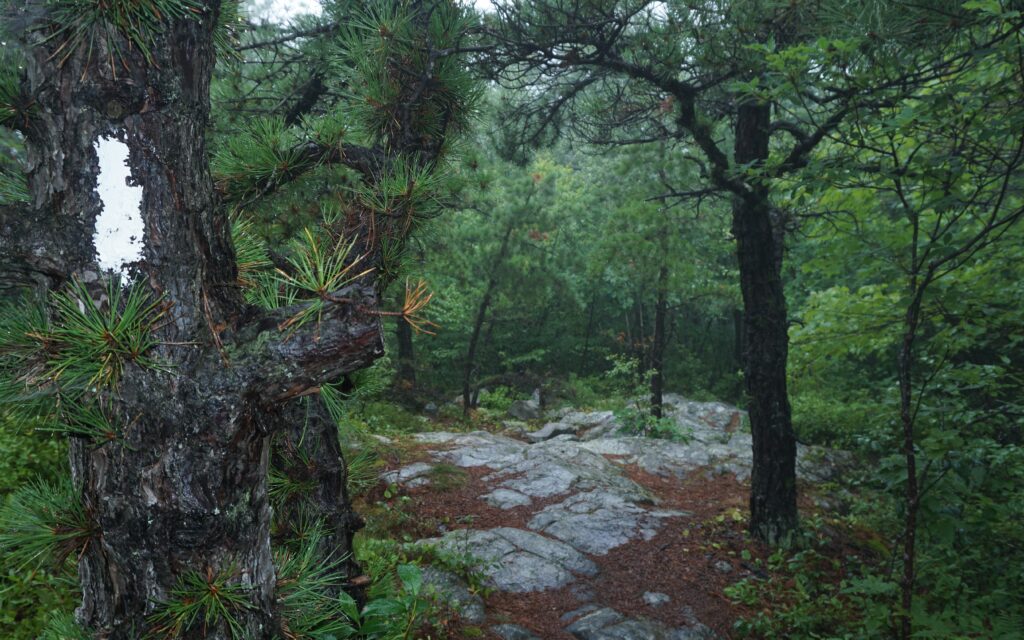 Looking for a guide?
Are you searching to improve your marriage? Instinctively, you know there's more, but you can't identify exactly what. Maybe you wish to pump some passion back into the relationship? You two have lost the fire and want to rekindle it, but are not sure how.
Guidance on the Journey
Coaching couples to a more purposeful and passionate relationship represents my calling and ministry passion.
You're very near discovering if God is calling us to travel together for a season of relationship improvement! Just click the "Discovery Call" button to schedule a pressure-free and free-to-you call. In 30 to 45 minutes, we'll discover together how God is moving in your marriage and how I can serve you.
Selfless Love Coaching Testimonials
Bronwyn and C J on their Premarital Coaching . . .

The components of our pre-marital counseling that were most impactful for us and we revisit them on a daily basis are the discussion about love languages: Knowing what our love languages are and how to best apply them in different circumstances has been absolutely critical to our navigation of the trials we have overcome in […]

Sarah & Josh

My husband and I got engaged in 2014 and we were so excited to ask Pastor Bill to marry us. He said yes but told us he required premarital counseling before the big day. Before the wedding, we met several times, worked through some lessons and had some amazing conversations. We learned so much about […]